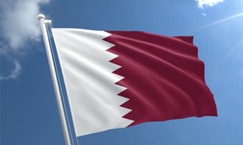 Qatar is a small peninsular nation about the size of Connecticut. The official language of the country is Arabic, though one will find it quite easy to communicate in English as well. Despite being a small nation, Qatar holds the 3rd largest natural gas reserves in the world. Since gaining independence from the U.K. on September 3, 1971, Qatar has diversified its economy in a wide range of fields, becoming one of the fastest-growing economies in the world. It is soon to overtake Switzerland as the richest nation on Earth!

Doha, the capital, is located approximately halfway up the coast on the Arabian (Persian) Gulf. Over 3/4 of Qatar's population live in Doha or the surrounding communities. It is an increasingly modern and cosmopolitan city, offering excellent entertainment, cultural, and sporting events, as well as other exciting activities. Local amenities include a gorgeous waterfront promenade called the Corniche, the Museum of Islamic Art designed by I.M. Pei, the architect who built the Louvre pyramids, and the Aspire Sports Zone, a multi-use sports facility built for the 2006 Asian Games.

API students have the amazing opportunity to study abroad in Qatar, taking a variety of courses the science, engineering, and sports management fields in English at Qatar University (QU ). The academic philosophy at QU is to preserve the tradition of the Qatari and Arab cultures while offering their 6,000 + students an education with a global perspective.
The program grants guidance and selection of Colleges or Universities that is formfitting the applicant and where applicant has high possibility of receiving inexpensive fees , admissions and scholarships application , financial aid .