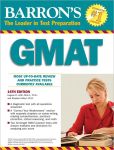 The GMAT method is a high-level problem-oriented approach targeting the development of the student's quantitative working knowledge: the ability to understand all GMAT quantitative topics with conceptual confidence and technical/ operational flexibility.
Global baseline (GBL) is an institution with a reputation for excellent teaching and preparing students to make a profound positive difference in the world. Our teachers are experienced in their respective fields and not SHS graduates as used by other institutions.
GBL offers a better GMAT experience that is both challenging and fun. You will learn from teachers who are experts in their fields, and you'll thrive with thought-provoking classes, a tech-infused learning environment, a state-of-the-art Tablet PC and ample inspiration. It's all part of a GBL education.

GBL is affordable, too! Reasonably-priced tuition and a competitive scholarship and financial aid programme make GBL an outstanding value - not something you would expect from a leading, high-tech institution. It is affiliated with schools in the USA, Canada, China and Europe.
At GBL, we don't only send you to a college but an affordable one where you can enjoy your full scholarship.
Over the years GBL has registered over 1000 students to take the test. When it come to registration GBL is one of the institutions you can trust.
We charge affordable fees for our services. Click here for the list of approved fees for the year.