Global baseline provides an outstanding tuition service for graduate entrance exams like the LSAT, GRE, and GMAT. The institution is unique and a leader in the teaching of graduate entry exams. Our practical approach to the LSAT as evidenced by all of our students places us at the very top among all test preparation centers. We are highly motivated by desire to seek success for all students.

Global baseline appreciates the unfortunate experience of having to write an exam multiple times for a good grade or score. In view of this, we have structured our classes to accommodate everything a student would need for a one time success. Our very small class size, convenient class scheduling, frequently updated lesson materials, insistence on discipline and approachable staff and tutors are just about a few approaches to ensure a high score with one attempt.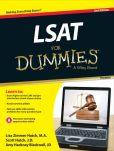 The LSAT is important to law school admission. The purpose of the LSAT is to test the skills necessary for success in the first year of law school. These skills include reading comprehension, reasoning, and writing, and the test results help admission decision makers and candidates alike gain valuable insight as to law school readiness. Some law schools will accept tests other than the LSAT for admission (Tests like GRE may be considered by some law schools). However, students who want to maximize their chances for admission and be best prepared for law school are encouraged to take the LSAT.

Because students apply from such varied backgrounds, from all over the world, an admissions test score is the "common measuring stick" by which law schools can objectively compare everybody. This allows you to be noticed by schools that might not be familiar with your university, your major, or just "you" in general.

Prior to applying, law schools don't require you to take any particular courses (like medical schools do), or have any specific work experience (like business schools do) or even have a particular major (like graduate schools do). An admissions test holds all applicants to one standard regardless of their background, giving law schools confidence that you'll be able to handle the rigors associated with going for your JD.
Global Baseline as part of its obligation to assist graduate applicants with all the help they need has instituted a free counselling for its potential clients. Interested persons are encouraged to call our office lines +233 30 220 0837/+233 24 407 6813 to arrange for a session. The counselling service requests that do not fall in regular schedules comes at the cost of GH₵ 200.
Global Baseline provides a tuition service which is targeted at attaining your desired LSAT score. The service includes class sessions for weekday mornings, weekday evenings and weekends. Clients and students are to discuss their preferred schedule with the office when signing up. Free lesson materials are provided for each class. These are essentially to guide students on the topics on the test. Students that sign up for the tuition service also have access to practice current samples of the LSAT test to determine their preparedness for the exams.

Global baseline boasts of a resource center for practice tests. The cost for the tuition service is GH₵ 2,000. The duration for the tuition ranges from 6 weeks to 12 weeks depending on the speed of the student. Workers and students with tight schedules should contact our office for any considerations on class scheduling. Please note that our enrolment form which is the first step to this service is GH₵ 70. Clients are to visit our office to complete the enrolment form.

The Ultimate goal for every applicant is to be accepted by a law school the person may be most qualified for. To achieve this, Global Baseline thoroughly orients its clients on all factors which have accounted for our successes in our many applications. Before we advise, we reason with you and understand your interest. Our institution believes that there is a school for everybody that values the need to be educated.

Roy Romer, the 39th Governor of Colorado said "the need for education is even more important now than ever before, but I think the increased costs are a very severe obstacle to access -It is an American dream and I think one of our challenges is to find a way to make that possible". Global Baseline is encouraged thus, to not cry out about expensive costs of schools to our clients but rather to work with our clients and arrive at decent financial options in their desire to pursue knowledge.

Applications with average academic merits are encouraged not to be demoralized by scary tuition costs especially in an era exchange rates are sky rocketing. The dream to be well educated is for every body and we will not rest until we find options for all.

The cost for our application service is GH₵ 500 per school. Clients are also required to complete a school application form at our office for GH₵ 70. The service fee of GH₵ 500 per school covers school search, filling of admission forms, editing of essays, VISA application assistance to one school.
Global Baseline as part of its efforts to reward excellence, has instituted a scholarship Package. This package discounts the cumulative price for tuition service, school application service, counselling service and test registration service. The discounted one-time payment gives you access to all these services.

The amount for the Kofi Annan Scholarship package is GH₵ 4,570. The program manager at GBL will evaluate your interest for excellence and accordingly grant you this discount to help your success in this journey. Applicants who are not on this service may have to pay the respective costs for tuition which is GH₵2,000, test registration - GH₵ 1,870, school application - GH₵ 500 per school and counselling service - GHS 200. The real deal is that students on this package will pay GHS 3000 for all these benefits which the chance of gaining assistance to apply to as many schools they will be qualified for.
GBL Registration Form: GHc70.00
LSAT Exams Registration Fee: USD 235.00
LSAT Tuition: GHc3,000.00
Kofi Annan Exclusive Package: GHc5,000.00

NB: This figure is subject to change depending on dollar exchange rate.

Click here for details on the price listed above

You can purchase the forms from our website, or our office next to Adabraka Post Office, Akuyea Addy Ln. Behind Roxy Cinema/Near Alpha Capital.

Over the years GBL has registered over 3000 students to take the LSAT test in Ghana. When it comes to exams/test registration GBL is the institution you can trust. GBL works with you to determine how to choose your test date. The best strategy always involves planning. The cost for GRE test registration is GH₵ 1,870. The payment guarantees instant registration, a copy of admission ticket, and adding your selected score recipients

LSAT-Flex is a remote test, meaning you take it from the comfort of your own home. But, like the in-person LSAT, it is also a proctored test. An organization called ProctorU that specializes in remote testing is coordinating the administration of the test. During the test, you'll be interacting with a live proctor who is watching you online, and you'll be recorded by AI software that will watch for any illicit activity.

LSAT-Flex will use the same digital test interface as the Law Hub practice platform. The biggest difference between the in-person LSAT and LSAT-Flex is that LSAT-Flex has only three sections: one Logical Reasoning, one Reading Comprehension, and one Logic Games. With the addition of a fourth, unscored section, LSAC plan to include a 10-minute intermission between the second and third sections of the new LSAT starting August 2021, similar to the break midway through the traditional in-person LSAT that was used before the COVID-19 emergency.

Test takers who leave their seats must return within the 10-minute time frame and will need to complete a new security check before resuming their test. The 10-minute time limit will be strictly enforced.LSAT-Flex test registration deadlines for 2022 are April 24 for June test and August 24 for October test.

Click here for details on the test dates

For entry into the test center, you need valid identification (ID) information. You must enter your first and last name exactly as it appears on the primary ID document in order to meet requirements or you could be turned away.
1st Floor Total House, Liberia Road, Accra Ghana
Ghana Communication Technology University (GCTU) - STN15359A2.06 mi.P.M.B 100, TESANO, Accra Ghana
Global Baseline for those interested in taking the test at home.

Global Baseline is best LSAT school in Ghana that has been teaching students around the world how to master the LSAT. Ghanaian students will find everything they need for their most outstanding LSAT performance with our physical class or online, LSAT private tutoring, and LSAT practice tests.

Global Baseline is the best LSAT test prep courses and tutoring in Ghana that has been teaching students around the world on how to master the LSAT. Ghanaian students will find everything they need for their most outstanding LSAT performance with our physical class or online, LSAT private tutoring, and LSAT practice tests.

Due to our expertise in providing magnificent LSAT tuitions/classes and registration, you can contact us if you are in any of these locations: Madina, Adenta, Dansoman, Cantonment, Lapaz, Haatso, Atomic, Ashongman Estate, Agboba, Achimota, Airport residential area and Legon, Achimota, Dome-Pillar, Kasoa, Tema, Ashaiman, Kaneshie, New Town, Awoshie, Botwe, Teshie-Nungua, Labadi, Spintex, Lashibi, Laterbiokoshie, Labone, Airport Hills, Airport Residential Area, 37, Kanda, Tesano, Darkuman, West Legon, Roman Ridge, Tetegu, Bortianor, Weija, Mallam-Gbewe, James Town, Official Town, Bubuashie, Odorkor, Dzorwulu, Abelemkpe, Ebony, Pig Farm, Abovana, Amasaman, Klagon, Trassaco, Tabora-Alhaji, East Legon, Ablekuma, Russia, Adabraka, Alajo, North – Kaneshie, Sakaman, Atico, Kokomlemle, Christian Village, Avenor, Abeka Accra-Ghana.

We register students both online and face-to-face based on the scheduled LSAT Test Dates at our office in Accra. You can sign up for the special LSAT classes/tuitions by simply calling us or visit our website by clicking on this link to fill a form.